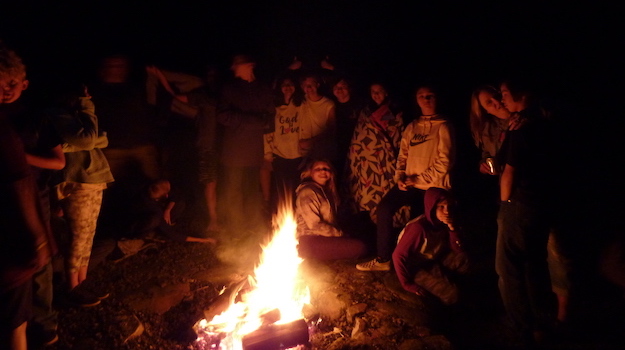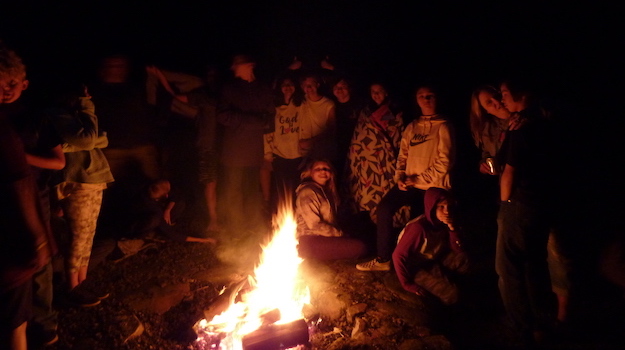 We just had our 71Five MS Camp at Fir Point Bible Conference. It was a fun, exhausting, and an exciting week where around 70 middle schoolers played games, got to know each other, and most importantly, learned about God. Each year we have a special time for sharing about what God has done in our lives around a big campfire. This is a time that's known for kids being open and honest about what's going on in their lives, while they share the wonderful ways that God has transformed them during the week. Amazing things happen around that fire, and this year was the best we've seen yet! During the sharing, one of the boys from my cabin was weeping the entire time. He didn't want to talk, but you could tell he was deeply impacted by what was going on. So I sat with him, prayed with him, and hung around to make sure all was well. It took hours for him to get back to his fun, goofy self again. Many of the kids who come to camp come from broken, hurting homes, and this boy is no exception. It always takes real trust to become vulnerable, and while I wasn't able to build that trust with him during camp, the director of the club he regularly attends will.
This is why our 71Five Campus clubs are so important. Throughout the year, we're able to build trusting relationships with broken, lost youth and give them the hope of the Gospel – the only hope that can tear down all of the walls we build up and transform us into a new creation. If this gets you fired up, then please come join us, whether it's as a volunteer or a financial partner, and help provide trust that leads to hope for the youth in your area! CAMERON HOEHNE 71Five Campus Area Director – Phoenix /Talent (541) 779-3275 cameron@71Five.org
"Lord God, you are my hope. I have trusted you since I was young." Psalm 71:5
ICB
Read more...
---