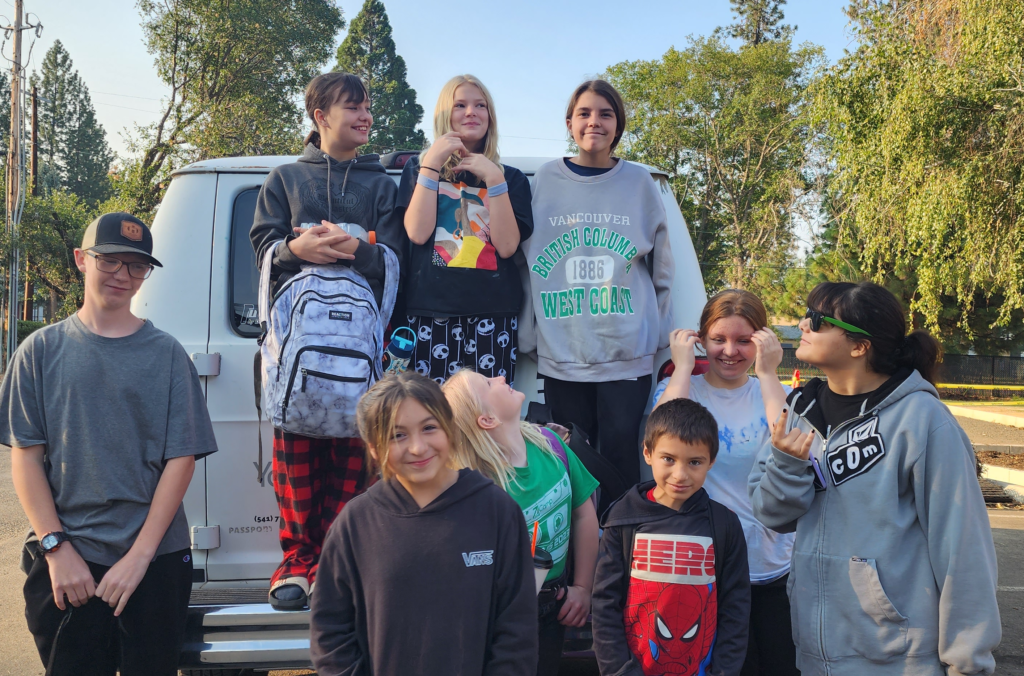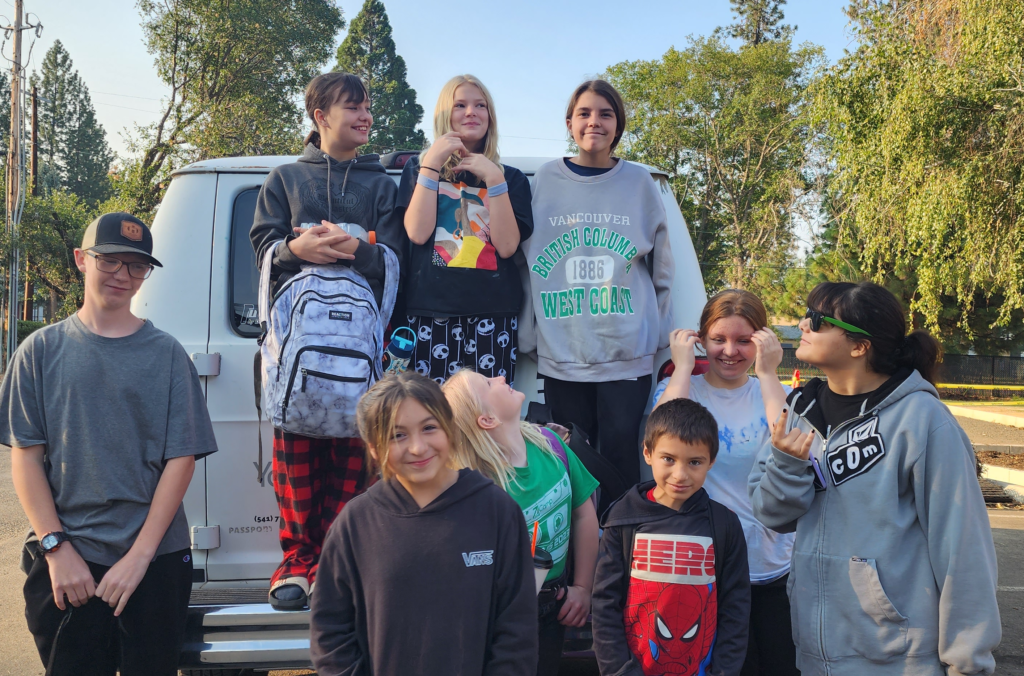 Our conversation began about a TV show called: "Stranger Things". I was caught up on it since I'd just binged watched it, and Zoey and Lilly now knew that. They had been riding scooters to pick up food from the local food pantry. But as the minutes went by, then an hour, and then another hour, they missed picking up food and I was late for lunch. There wasn't a mention of Jesus in this conversation but, He was there. Those hours became days, then months, and a year later they sat in church with Debi, one of our 71Five Campus leaders. Who would have thought a conversation about a TV show would lead to attending church?
The girls have received Bibles and are asking important questions. While they have their hiccups, they've become a crucial part of our program in Shady Cove. They volunteer their time to move piles of dirt and they also come to help with our Kid's Club… "Who would have thought?" Thanks for seeing the importance of opening a safe place to belong in Shady Cove.
WILL ARIAS,
71Five Campus Coordinator
– Shady Cove
(541) 841-6400 | will@71Five.org
"Lord God, you are my hope. I have trusted you since I was young."
Psalm 71:5
ICB
Read more...
---