Partner With 71Five…
Visit these business partners and help support the youth at 71Five:
Here are Several Ways to Give at 71Five
We depend on the involvement of caring adults to accomplish our mission—to reach local teens with the message that God loves them and has a plan for their lives. We are asking God to raise up an army of caring adults who will establish relationships with kids around the area. We need volunteers who will serve directly with students, intercessors, financial partners, and help in the office. Wherever your gifts and talents lie, you can make an eternal difference in a young person's life.
Promote Your Business at 71Five and Support the Youth …
Please contact lisa@71Five.org or (541) 779-3275 if you would like to Partner with 71Five.
Checkout all these Ways to Give at 71Five:

Raise money for Youth 71Five Ministries by collecting beverage containers with an Oregon refund value.
BottleDrop Give
is the can drive that never ends. If you want to contribute to 71FIve, learn about donating through our BottleDrop account. You drop 'em. They count 'em. 71Five get's the refund.
Everyone shops online.
CleverGiver
turns everyone into a smart online shopper. Shop with nearly 3,000 brands (including Walmart, Target, Lowes, Best Buy, Walgreens, TJ Maxx, Bass Pro, and thousands of others), get cashback on every dollar spent, and then either donate it to Youth 71Five Ministries. And, if this weren't beautiful enough, we also support 100% matching of your first purchase cashback!
Youth 71Five Ministries accepts donated vehicles. Our vehicle donation program is managed in-house – no third-party managers. Vehicles may be re-sold for proceeds or used in our 71Five VoTech Training Program to educate students for basic automotive training skills. Contact 71Five at
office@71Five.org
or (541) 779-3275 and click the
donate your car
image. Once we take ownership of the vehicle you will receive a donation receipt in accordance with IRS Guidelines.

Does your employer have an annual Employee Workplace Giving campaign? You may also be able to increase the value of your donation in minutes with a matching gift from your employer. Check with your personnel office or company website for the matching gift form, send it to Youth 71Five Ministries, and we'll take care of the rest. To donate to us through your workplace United Way campaign, you will need to write us in on your pledge card.
Facebook

Fundraiser
You are able to easily create a fundraiser for Youth 71Five Ministries. Share it on your page with friends and encourage them to help advocate for the youth by raising funds on their Facebook Page.
Link your
Fred Meyer Rewards Card
& Support the Youth! It takes less than a minute to do and the benefits to our organization are huge! Take a moment to link or re-link your Rewards Card today. You can help Youth 71Five Ministries earn donations just by shopping with your Fred Meyer Rewards Card. You can search for us by our name or by our organization number (
UF139
).
GivingTuesday
is a global generosity movement unleashing the power of radical generosity. #GivingTuesday was created in 2012 as a simple idea: a day that encourages people to do good. Since then, it has grown into a year-round global movement that inspires hundreds of millions of people to give, collaborate, and celebrate generosity.
Join the movement and give – each Tuesday and every day – whether it's some of your time, a donation, or the power of your voice in your local community.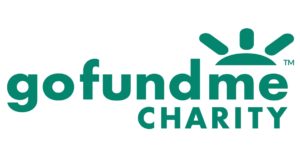 Create a fundraiser with
GoFundMe Charity
Whether you're running in a marathon, giving up your birthday for charity, doing a tribute, volunteering on weekends, or anything else, use GoFundMe Charity to raise money for charity and make a real-life impact.
NutraMedix
believes in radical generosity. They are giving back to Youth 71Five Ministries 30% of your purchase. Whether it is feeding the hungry, rescuing orphans, supporting widows or equipping pastors, their greatest joy is serving the broken, hurting and hopeless in Jesus' name. Use this unique code at check out:
(71Five)
and get an extra 10% off your purchase.
You may have a
PayPal
account or prefer to use without an account… either way, you can make a gift donation to Youth 71Five Ministries through this site. It's secure and easy… Thank You!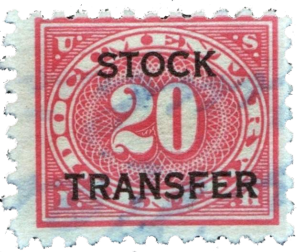 Yes, we are able to accept charitable stock transfers. We work directly with (
The Hutchins Group
) Bob Hutchins and his assistant Karen. The broker we use is:
D.A. Davidson | mailing: 3210 Hillcrest Park Drive, Suite 200 Medford, OR 97504 | phone: (866) 236-3156 | EIn: 93-0509269
If you have a broker that you work with, you can have them contact 71Five at (541) 779-3275 or office@71Five.org to get more information.
Thank You…
Youth 71Five Ministries is a registered 501(c)3 non-profit Christ-centered youth mentoring organization supported through the generosity of individuals, foundations and businesses like you.
mail to: 529 Edwards Street, Medford, Oregon 97501 | (541) 779-3275 | office@71Five.org