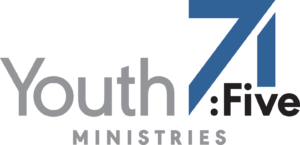 In 1964, Youth for Christ began a pivotal, catalytic role in youth evangelism in the Rogue Valley. In 2018, under the leadership of Bud Amundsen, Executive Director and the Board of Directors Rogue Valley Youth for Christ renamed the organization because the YFC/USA organization chose to limit ministry to only young people between the ages of 11-19. We asked them to reconsider the decision since we've connected with kids outside of that age range for over 20 years. We worked hard to come to an agreement, but the end result is our local board felt the cost to kids in our Community would be too great, and YFC/USA chose to remove us from their organization. But… our mission and methods have not changed. We still exist to share God's story of hope with young people through trusting relationships in any relevant way! As you may have guessed, our name changed…
Psalm 71:5 says, "Lord God, you are my hope. I have trusted you since I was young." This verse speaks to the core of our ministry. There's a blessing in it… when someone trusts in God as a youth, they experience a lifetime of hope. This is our desire for the lost and hurting young people in our community, to offer them a life time of hope through trusting relationships that point them toward the ultimate hope in Jesus. Moving them through Trust to Hope. As you can see from our name and logo we incorporated the chapter and verse from Psalm 71:5. The 71 also is designed in the logo as an arrow pointing up to our Creator in Heaven who gives us our true Hope.
We move forward into the future with our mission anchored in the blessing of that Bible verse (Psalm 71:5). So, our new name became Youth 71Five Ministries. From an old ministry 54 years strong to our new logo and name, Youth 71Five Ministries we want to offer kids trust to bring them hope in Jesus.
For more information, or to schedule a conversation with Youth 71Five Ministries leadership, please contact us at (541) 779-3275 or email office@71Five.org.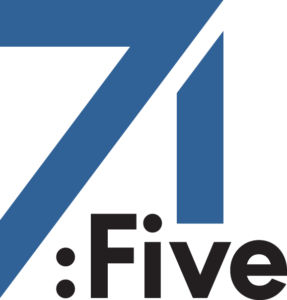 TRUST TO HOPE