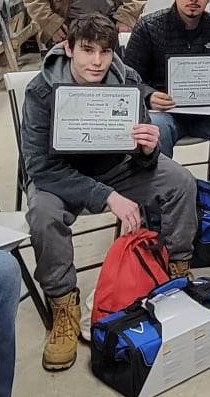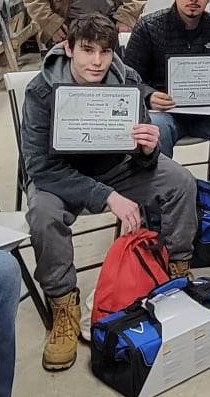 I am bursting with pride and excitement as I share the incredible journey of our student, Paul, whose life has been forever changed by 71Five's VoTech training program in Grants Pass. "71Five started my career!" Paul said "Thank you guys for everything. You have no idea how much the program helped me."
When Paul first joined us, college felt like a distant dream, but with unwavering support from each of you, he found his way. Through your generosity, Paul discovered new strengths and talents he never knew he had. Now, he's all set to begin college at Universal Technical Institute in Sacramento this September.
Your belief in the power of education and mentorship has made a profound impact on Paul's life. Your support didn't just open doors for him; it ignited a fire in him to succeed and thrive. As an instructor at 71Five, I want to extend my heartfelt gratitude for making stories like Paul's possible. Together, we are transforming lives, one young heart at a time.
JONATHAN MASON,
71Five VoTech Assistant Coordinator – Grants Pass
541.450.3430 | jonathan@71Five.org
"Lord God, you are my hope. I have trusted you since I was young."
Psalm 71:5
ICB
Read more...
---