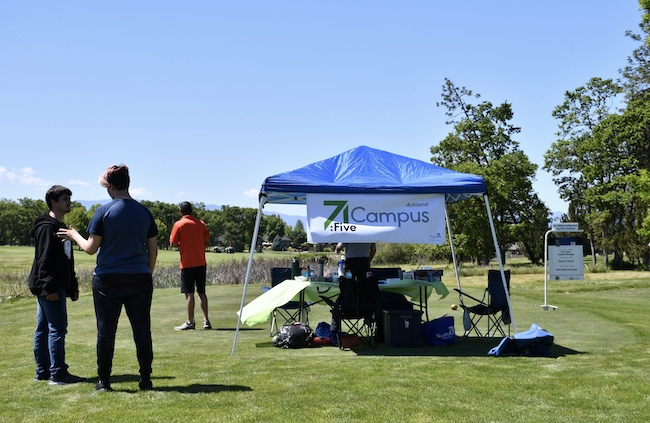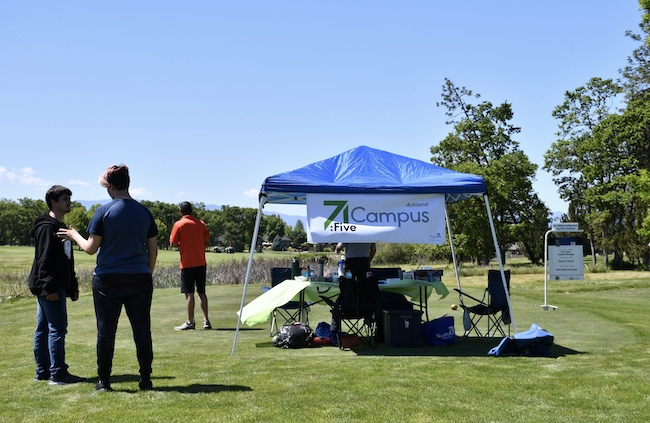 A few weeks ago, 71Five held our annual 71Five Golf Challenge. Other than supporting the ministry financially, it also gives our kids a chance to help out and gain a scholarship for summer events. One of the kids from 71Five Campus – Ashland decided to volunteer and experienced a memorable moment. Since I had another obligation that morning, my mom picked the kid up from his house. They hit it off quickly, talking about 'oldies' music and what it was like to raise me. Soon the conversation got deeper until the young man started to talk about personal issues. Like, whether he should pursue the girl at school and what's the big deal about being a Christian? When I heard about this, I wondered why he hadn't talk to me about these things. Then I realized even though he's shared other challenges with me, having him connect with another trusting adult allowed him to open up more.
I'm learning a relationship network creates a deeper impact in the life of a young person. One caring adult is critical but more than one is substantially better. I invite you to come join our relational network. You will make an Impact…
Two are better than one, because they have a good reward for their toil.
[Ecclesiastes 4:9]
LEIF AMUNDSEN,
71Five Campus Director – Ashland
(541) 840-0059 | leif@71Five.org
"Lord God, you are my hope. I have trusted you since I was young."
Psalm 71:5
ICB
---