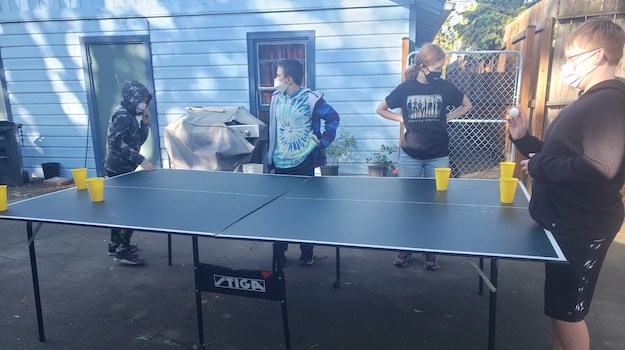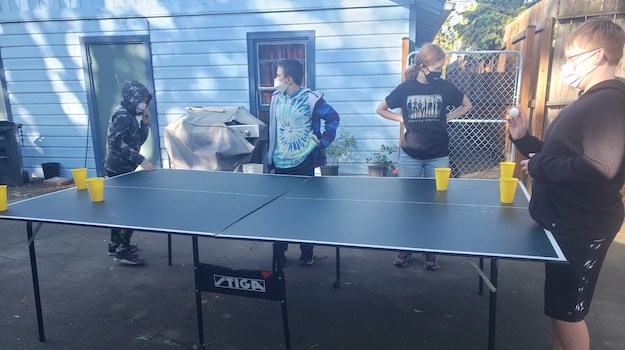 Even though our club numbers have been small, God makes it evident "For where two or three gather in my name, there I am with them." [Matthew 18:20] I can see the way He's hand selected the kids and provided us ways to build trusting relationships despite the barriers we face during the pandemic. After many weeks of virtual club meetings, we all came together to meet in person at 71Five Campus – Phoenix Youth Center last week! We all wore masks, social distanced ourselves, and got creative with the games we played. Masks covered our smiles, but joy doesn't need to be seen, it was felt abundantly as we spent time together. One middle schooler came for the first time to club, and after playing the last game of the evening, looked at me, his eyes smiling and said, "I'm really happy I came, I haven't had this much fun in a long time."
It is such a joy to get together but even when we couldn't, God opened opportunities for us to reach young people in these communities in ways we couldn't have foreseen! We are shown on a daily basis that God's desire is to seek and save the lost.
Thank you for the important roles you play in bringing the hope of Jesus to the kids in these communities! To get more involved, please give us a call or check out our website, 71Five.org. MELANIE CIENFUEGOS 71Five Campus Coordinator – Phoenix /Talent (541) 779-3275 melanie@71Five.org
"Lord God, you are my hope. I have trusted you since I was young." Psalm 71:5
ICB
Read more...
---