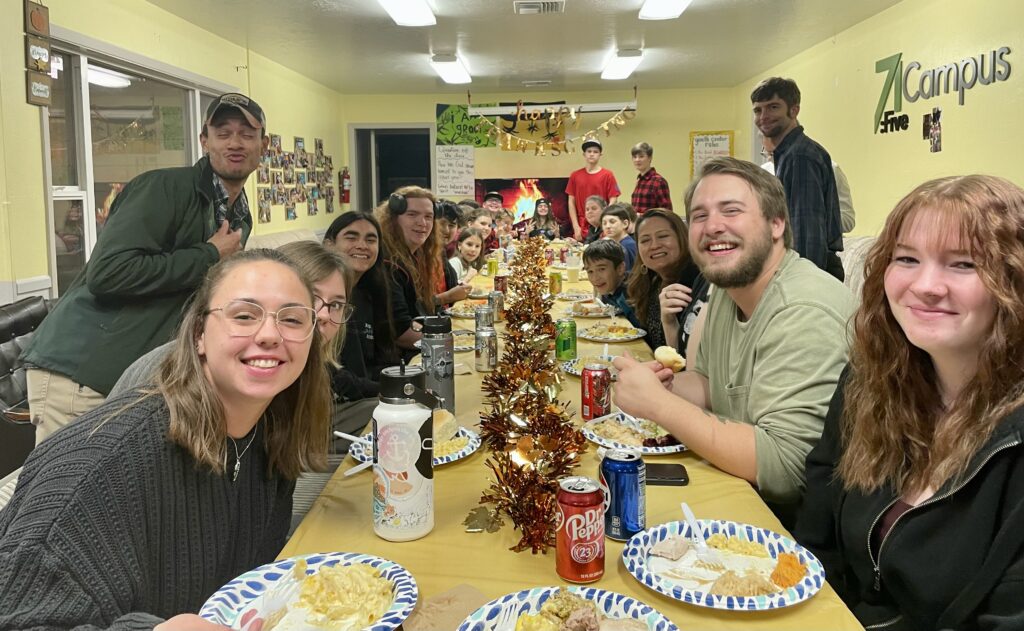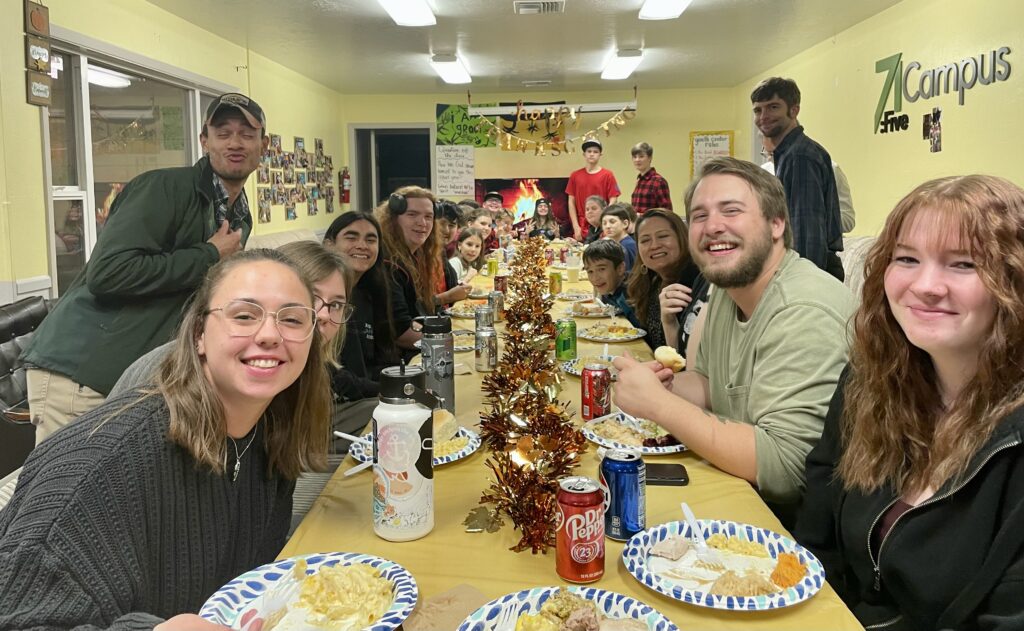 While in conversation with a few students, we started chatting about some of our favorite holiday traditions. They told me their favorites, and I told them some of mine. Some of them got distracted, until it was just Oliver and I. I asked "What are some of your favorite holiday traditions at home?" Oliver replied, "Well I don't really have a home, 71Five is the closest thing I have to that." I asked him to elaborate, and he shared that, unlike home, 71Five is consistent and stable, a place where he can relax and be comfortable. "This is the first place I've ever really felt safe."
Unfortunately, this is the truth for many of our students… lost and broken children, desperately searching for a place to call home. Because of your faithfulness, we can provide consistent love and support to kids like Oliver, giving them a place to feel safe and secure. A place that feels like home.
SARA NIELSEN,
71Five Campus Coordinator – Central Point
(541) 816-6761 | sara@71Five.org
"Lord God, you are my hope. I have trusted you since I was young."
Psalm 71:5
ICB
Read more...
---